Slide 1

A great way to get to know the city and its history! With some challenges we have gone crazy searching everywhere... People watched us intrigued 😂 We will repeat for sure!

Slide 1

A different way to discover Llívia, we have loved being able to do it without schedules, especially in this warm times! Playing at night makes it even better! Super recommended!

Slide 1

A good way to discover a new place, fun and entertaining. It is curious how the different elements of the game fit with the history of the town making it a very complete experience.
"RUN AWAY FROM THE CONVENTIONAL"
.
BASED ON REAL FATCS…

Buy the experience for the town you want

(you will recieve a code by email)
Download our app, that will guide you through the town

(available for Android and Apple)
When you want, go to the starting point to begin
(without booking a schedule)
Enter the code to start de countdown and enjoy!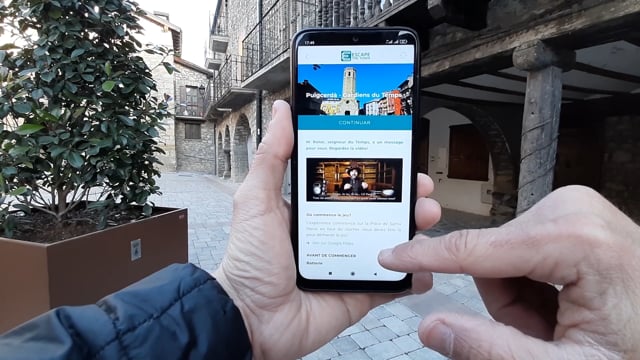 ESCAPE ROOM EXPERIENCES IN THE STREETS OF HISTORICAL TOWNS
Different challenges in every one!
GAME'S THEME: GUARDIANS OF TIME
Past can't change… you have to prevent it
We have detected an association of Temporary Pirates who want to play with the past.
To stop them, you will live a frenetic chase through time tunnels, which will take you to different times of historical towns.
Do you want to become Guardians of Time…?
In each town, new challenges, locations, facts and riddles to make the story take its course!
If you have any questions:
Web form
E-mail
Phone
Whatsapp
.
Contacto details:
info@escapethetown.es
+34 688 741 812
.
DO YOU WANT US TO CREATE A GAME IN YOUR TOWN? CONTACT US!